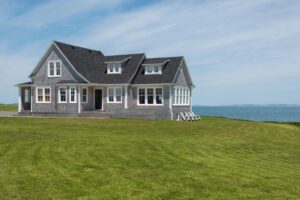 Insuring your home is important and it doesn't have to be difficult!
You can trust us for homeowner's insurance if you're buying a new home or just shopping for your current home. We'll give you the right coverage at the best value all while providing the best customer service in the industry!
Our policies offer full replacement protection for you home.  Replacement cost covers the costs of completely rebuilding your home. We also make sure you have replacement cost on your personal belongings too. The market value of a home is not related to the replacement cost.  The ultimate goal of your policy is to be able to completely rebuild your home and replace your belongings in the event of a catastrophe. The cost of labor and materials is also a factor in this calculation.
Types of home insurance policies
There are many types of home insurance policies. It's important to make sure you have the correct one is very important. You don't want to find out you're not properly covered when a claim happens. For example, a traditional homeowner's policy covers the owner's primary home and personal contents.
Dwelling (or landlord) policies cover homes not occupied the owner but don't cover much, if any personal contents.
Someone who lives in a home they do not own, whether family or not, needs a renter's insurance policy even if you are not paying rent to live there. Ownership and occupancy determine what type of policy you need rather than financial transactions.
We can offer increased protection, if needed, on items such as precious metals, jewelry & watches, collectibles, musical instruments, etc. as most companies set specific limits on these types of items.
We provide you with liability coverage on your home policy to protect you and your assets starting with limits ranging from $300,000 to $1,000,000 as well as coverage for medical payments to others.
Consider an umbrella policy for more liability protection. Umbrella policies provide an extra $1 or 2 million in liability coverage over what your home and auto policies provide.  You can check out our umbrella calculator here to see if you might benefit from an umbrella policy.
There are many options available for your homeowner's insurance policy so let us be the agency your trust with your homeowner's insurance. We are an independent agency who represents several A-rated companies which allows us to be able to write a policy designed just for your needs!
Ready to find out more?
Give us a call today or click button below to fill out our online quote form