Our Community
Our community is the sole reason we are able to do what we do successfully. We realize the importance of giving back and investing our time and energy into our community to make a positive impact.
Here's what we've been up to:
COMMUNITY OUTREACH
Donation to Girls Nite In International
We were honored to be able to provide a donation to Girls Nite In International. This year we began a new referral program where we cultivate an organic approach to growing our business through positive feedback throughout our community. Part of that program includes making a small donation to a special cause for every referral sent our way.  So far the program is working well and we chose Girls Nite In International as our first recipient for 2019!  They are committed to changing the culture for young women by mentoring and empowering them to make wise decisions that both honor themselves and Christ. You can learn more about them here…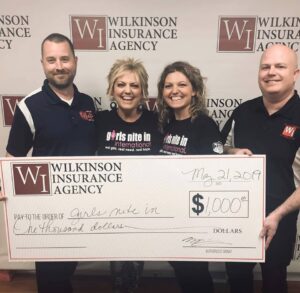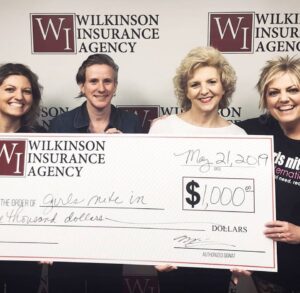 COMMUNITY OUTREACH
Hoosier Burn Camp Fundraiser
Bryan, along with his fellow Big Daddy Caddy band members, volunteered their time and talents to the annual Hoosier Burn Camp fundraiser this past summer. The event this year was held at the Avon Texas Roadhouse, September 10th, 2016.  The Hoosier Burn Camp is a nonprofit organization committed to providing life-changing experiences for young people who have suffered the physical and emotional trauma associated with a severe burn injury. For more information, you can find them on facebook at https://www.facebook.com/pg/HoosierBurnCamp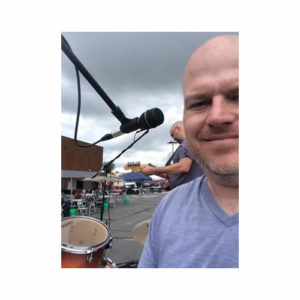 COMMUNITY OUTREACH
Montreat Youth Conference
Mary has been an active member of Whitelick Presbyterian Church for over 10 years, and has served as a deacon and elder.  In 2013, she became involved in the youth group, chaperoning the annual Montreat Youth Conference and teaching Sunday school to the teens class.  Montreat Youth conference is an annual Presbyterian conference for high school students held in Montreat, North Carolina.  It is a week of keynote speakers, worship, small group discussion and recreation.  The conference was a formative experience in Mary's life as a teen, and she is now able to share that with the teens in her church as well as teens from all over the US.
Community Outreach
The Walk to End Alzheimer's
In the summer of 2014, Bryan, his wife Tonya, and kids participated in the annual Walk to End Alzheimer's. Tonya works with people who have dementia every day and it has become a passion for their family to support the Alzheimer's Association in any way possible.  Every year, they are either involved in a benefit or are raising money by creating their own fundraisers. Alzheimer's and other forms of dementia are devastating to not only those inflicted, but also to the families and loved ones involved.  For more information on how you can be a part in raising support, please visit the Alzheimer's Association