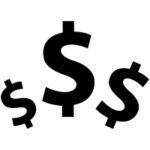 Are you over-paying for insurance? 
When was the last time you got shopped for insurance quotes to make sure you're not over-paying? We get it–having to research reputable insurance companies and spend time with each one on the phone giving them the same information over and over can be time-consuming and frustrating.  
That's where we come in!  
We're an independent insurance agency representing multiple reputable A-rated companies all bringing different a different focus and appetite to the market. This allows us to provide you with insurance quotes specific to your individual needs.  Plus it allows us to save you time and most likely money.
Let us do the work for you! 
Take a few minutes and fill out the form below as it applies to you and we'll begin working on quotes for you right away!