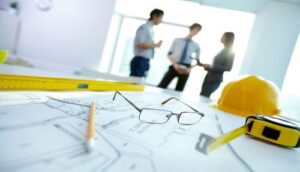 Bonds versus Insurance
Bonds are common in today's business world. They are three-way agreements that protect the party requesting the bond. Insurance and bonds are different in many ways. It's an important to understand the difference between the two. Surety bonds are really a form of credit. They're often mistaken for insurance because they often involve payment when things go wrong. But with surety bonds, the principal (the person who bought the bond) assumes all the risk, not the issuing company. In this way, it's different from insurance.
What does a bond do?
A surety bond provides protection for the project owner, or obligee. Furthermore, they're not financially responsible for any premiums or losses. Usually the principal signs an indemnity agreement saying he or she will repay bond company if a claim is paid.
Types of bonds
There are many types of bonds and Wilkinson Insurance Agency provides the following kinds:
commercial bonds
contract bonds
fidelity bonds
errors & omissions bonds
international bonds
custom bonds
Give Wilkinson Insurance in Brownsburg, Indiana a call if you need a bond of any kind!