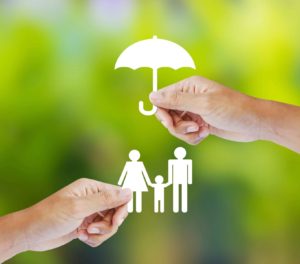 Have a life insurance policy, not a 'Go Fund Me' page.
Everyone should have life insurance and it gets more expensive as you get older, so now is the time!
If you're wondering how your family would make ends meet if you die or become totally disabled, let us help. Many types are available for you in your price range.
Policy options range from term life to whole life and several options in between. 
Term life insurance is the least expensive and pays out a death benefit which is tax-free if the insured dies during the term. There are even term policies available called "cash back" or "return of premium" that will refund you the amount paid for the insurance when the term expires! They're a little more expensive but your net cost of insurance is $0!
Whole life policies give you permanent coverage and accumulate cash value and offer a guaranteed payout when you die– there is no term period.  These can be great tools for providing life insurance and helping with kids' college expenses with the cash value they provide.
It's never too late to start thinking about the future of your family and creating a legacy for your children.
Annuities are also a great way to plan financially for your retirement.
Let us meet with you or talk on the phone about your options today!
The life insurance agents at Wilkinson Insurance Agency in Brownsburg, IN are ready to help
Ready to find out more?
Drop us a line today for a free quote or click button below and fill out our online quote form!