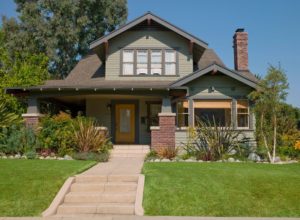 Rental/ Dwelling/ Landlord Policies
Rental property ownership is on the rise. Insuring investment or landlord rentals is very different from traditional home insurance policies. The coverage is similar but the rating factors are very different. These types of policies have various names including rental, landlord, or dwelling insurance policies. Insuring a rental is usually more expensive than insuring an owner-occupied home because companies have discovered that tenants who live in a rental have little to lose and are less likely to take care of the home. This increases the risk of an insurance claim.
Landlord insurance policies do not offer coverage for personal property belonging to the tenant or occupant.  It is the responsibility of the tenant or occupant to carry renter's insurance.
Wilkinson Insurance Agency in Brownsburg, Indiana works very hard to find you the best insurance money can buy. Our agency is independent and represents many different carriers. Because of this, we can shop rates with a number of preferred A-rated companies.
If you are shopping for insurance on your rental property, be prepared to have your home and auto quoted too. There are many more options available and you'll be able to take advantage of the most discounts.
Ready to find out more?
Drop us a line today for a free quote or click button below and fill out our online quote form!