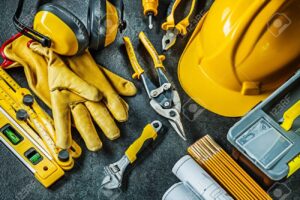 What is Inland Marine coverage?
Inland marine is an insurance term for the transportation of materials, including tools. The name gives the impression that it has to do with shipping cargo on water, but it's not limited to that.
Some commercial policies have limits on business personal property that leaves the premises. This is in contrast to your homeowner's policy covering your non-business related personal property. Your homeowner's gives (it should at least) worldwide coverage for your belongings. Commercial policies are different. An inland marine policy covers any business personal property or tools and equipment that needs to travel away from the office or shop. For example, a contractor who carries tools and equipment from job to job would benefit from this type of policy.
As a general rule of thumb, any items used in the course of making money qualify for inland marine coverage. Check with your agent if you are not sure of your coverage. Even if you are not our customer, we will go over your policies with you at no charge.
Wilkinson Insurance Agency in Brownsburg, Indiana always evaluates every customer's risk to determine the best coverage. We can do the same for you, just give us a call today!