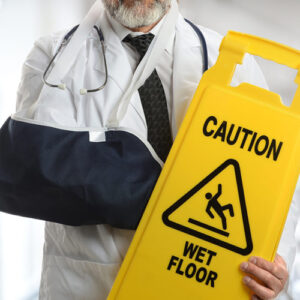 Commonly referred to as "GL" or "CGL" (Commercial General Liability)
General liability insurance protects your business from many different types of possible claims.  Bodily injury and property damage are very common types of claims, but personal injury is also on the list. Policies have limits called occurrence and aggregate. For example, limits of $1 million/$2 million refer to paying $1 million for each occurrence, and a total aggregate of $2 million. With most companies, the aggregate is the total the policy will pay out in a given year. However, we can offer occurrence and aggregate limits that apply to each individual project you do instead of each year. That is a huge advantage over the competition!
Property damage arising out of premises, operations, products, and completed operations is an important coverage to have as well as advertising and personal injury. Personal injury in commercial insurance doesn't refer to physical bodily injury. It's more "mental injury" and includes things like defamation, imprisonment or false arrest.
We are able to combine the liability coverage along with any property coverage you need. These types of BOP's (Business Owner's Policies) are very popular and flexible in nature.
No matter the type of work you do, call Wilkinson Insurance Agency in Brownsburg, Indiana. Let us help you get the best coverage money can buy!