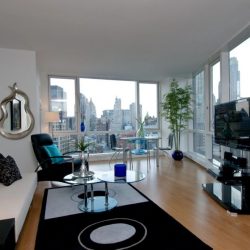 Condominiums are popping up all over the place nowadays and condo insurance is in higher demand. Condos are an attractive choice for many because of the lower costs to buy and maintain. As a result, people are buying condos now more than ever before! Not only do condos cost less to own and maintain, but they also cost less to insure. 
Check with by-laws of your condo association's contract. Your contract spells out what you are responsible for insuring. You are usually responsible for insuring just the interior parts of the condo, while the condo association has a master policy insuring the exterior.
Wilkinson Insurance has many companies with very competitive rates offering full replacement cost on your condo and personal property. In addition, liability and medical payments are included among other options.
Furthermore, you will get more discounts if you insure your auto(s) and condo with the same company. We make this whole process very easy for you too.
In conclusion, you can trust us with finding the best coverage and value when it comes to insuring your condo.  Give us a call or click the link below for a quote and let us do the shopping for you! The insurance agents at Wilkinson Insurance Agency in Brownsburg, Indiana are eager to help! If you need help or have questions regarding the requirements of your contract, reach out to us and let us help you. All of our agents are licensed and have a great deal of experience with condos and the needs you might have.
We are an independent insurance agency and we are eager to serve you and your needs.

Ready to find out more about condo insurance?
Drop us a line today for a free quote or click button below and fill out our online quote form!