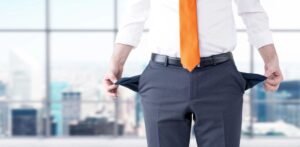 A Business Catastrophe Liability Policy (BCL)
Every business is at risk of facing expensive liability claims. A simple slip and fall can cost a company thousands of dollars in legal, medical expenses and other damages. Without a commercial umbrella policy, an event like this could easily jeopardize a company's assets and cause financial ruin. Remember, you are still obligated to pay for damages that exceed any liability protection you have. You don't just get off the hook because you don't have the money!
An umbrella gives higher liability coverage above and beyond the limits of a primary policy. So, when the primary limits are used up, the umbrella begins and offers more coverage. Limits for a commercial umbrella can range anywhere from $1 million up to $10 million.
Because of the low cost of these policies, it's a very good idea for every business to have one. When you consider what's at stake, it just makes sense to invest in one. Plus, if you're a contractor, you may be required to have one for certain jobs.
Wilkinson Insurance Agency will help you with all of your commercial insurance needs. Give us a call and let us give you a quote today. Peace of mind is just around the corner.