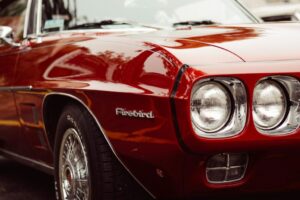 Finally an affordable option for classic car insurance!
If you own a classic, collector or antique vehicle, let Wilkinson Insurance shop insurance for you. Our knowledgeable licensed agents have access to multiple companies offering insurance for these specialized types of insurance and they can find you the most competitive rates on the market for collector or classic car insurance!
Our policies can offer "guaranteed value" coverage which means if you have a covered total loss, the company pays the guaranteed amount. Period.
Our carriers can offer low competitive premiums because they specialize in insuring classic and antique cars.
The policies are very flexible and customize-able too. If you are traveling or restoring your car, or needing to cover parts and tools, we have the perfect policy for you!
How you use your car is no problem either. After all, collector cars are made to be driven, right? So, if you just cruise the strip on Friday nights or take your car to car shows, you're protected!
You can forget about plain old roadside assistance too. Here you can get flatbed roadside!
If you carry full coverage, you will also get instant new purchase coverage, which is an automatic $50,000 in coverage for newly purchased collector autos up to 30 days. WOW!
Spare parts coverage is also included. This gives you $750 of comprehensive coverage for your insured vehicle's spare parts.
Up to $10,000 in medical payments is also available if you are injured during an auto show or other car-related function. This goes for your family members too.
Ready to find out more?
Fill out or quote form here and we'll get started right away!