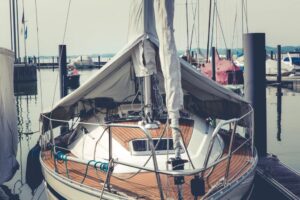 Put your mind at ease on the water this season
When shopping for boat insurance, there are many things to consider. You're protecting more than just the value of your boat. What if you injure someone or you crash your boat and have a fuel spill or get stranded? In spite of all that can go wrong, chances are there's an option to cover it and it's not as expensive as you might think.
Just like a car insurance policy, boat insurance policies have some of the same traits. Bodily injury and property damage, un- and under-insured boater, as well as medical payments are very much alike. You can insure the value of your boat with comp and collision.
Some aspects that are unique to boat insurance:
coverage for fishing equipment and carry-on items. This option can protect your personal items such as phones and scuba gear up to a certain limit.
on-water towing and fuel delivery if your boat breaks down.
trailer trip interruption can cover extra costs such as hotel room, food and other costs if your tow vehicle or trailer breaks down 100 miles or more from home.
mechanical breakdown coverage pays to fix or replace parts on inboard or outboard motors if needed too.
Wilkinson Insurance writes with many companies who offer boat insurance at very low rates and with great customer service.
All you have to do is give us a call or send us a message to get a quote and leave the rest to us.  You'll be surprised at how much boat insurance you can get for so little money!
Give us a call or visit our online quote form at the link below and we'll begin working on your quote right away!