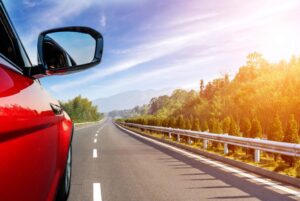 Auto insurance can be an intimidating topic for many of us. It's something almost all of us have (or should have), but very few fully understand how it works or what it really covers.  Because of this, the insurance agents at Wilkinson insurance take a very different approach. We believe the best solution is to educate clients on how their policy protects them and furthermore carefully explain all the options available. As a result, the customer has all the right information to make an informed decision about the coverage they're purchasing.
As an independent agency, we have access to many different companies who specialize in insuring vehicles of all types. Consequently, this allows us to find the best value for you.
Every company offers different coverage limits, deductibles and various optional coverages, but for the most part, the policies are all structured similarly.
What does my policy cover?
You'll find most auto insurance policies offer:
bodily injury liability
property damage liability
medical payments coverage
un-insured motorist protection
under-insured motorist protection
comprehensive coverage on your vehicle (optional)
collision coverage on your vehicle (optional)
towing & roadside assistance (optional)
rental car coverage (optional)
loan/lease gap coverage (optional)
The state of Indiana requires all licensed drivers to be able to show proof of financial responsibility. You can visit their website here for more details. If you have questions or need help with becoming compliant, please contact us.
If you're going to spend the money on car insurance, it's important to make sure you're covered properly. The best way to ensure you have the coverage you need while avoiding paying for coverage you don't is to have a trusted agent on your side to advise you.
You can put your trust in us to first, make sure your policy is well-written, and lastly, that it's well-maintained and serviced. We sleep better at night knowing our customers are well taken care of because we take the time to understand their insurance needs.
Ready to find out more?
Drop us a line today for a free quote or click button below and fill out our online quote form!